Supported Employment Services
We help people who want to work get "job ready" and prepare for being hired and remaining employed.  Many people want to work but for a variety of reasons haven't been in the workforce for a period of time.  Their resume may be out of date, interviewing skills may not be what they once were and a number of other factors may have happened that make getting a job difficult  For those people, CHOICE is here to lend a helping hand.
We will help with all the job readiness tasks including helping a person get the right clothes and transportation to the interview.  We've even gone on the interview with a client and joined them in the interview or waited in the lobby if that helps reduce anxiety – whatever support it takes to help someone get a job.  After that, we stay in regular contact and provide support for a person during their first few years on the job as life stresses can impede a person's motivation and ability to continue working.  To summarize, we help our clients get ready for the job, then get the job and then keep the job.  We are the long term partner that wants to help our client's succeed.
WE CAN HELP YOU WITH:
▪ Resume and Application Support
▪ Interview Readiness
▪ Interview – Appropriate Clothing
▪ Transportation To/From Interviews
▪ Ongoing Support After you Get the Job
JOIN US FOR OUR FREE WEEKLY JOBS READINESS WORKSHOPS IN WHITE PLAINS

We currently offer a weekly jobs readiness workshop in our White Plains Location at 200 East Post Rd. The workshop covers six different topics for anyone looking for employment or planning to look for employment. The topics, Goal Setting , Applications , Resumes & Cover Letters, Interviewing, Advanced Interviewing & Thank You Letters, and Job Searching on the Internet repeat on a rotating weekly cycle and we cover one per week on Wednesdays from 11am – 12:30pm OR 2:00pm – 3:30pm in our White Plains Wellness Center.
If you want to get a jump on things, download our Resume Worksheet and bring it with you to the next scheduled workshop. We'll use that to help you create your resume!
Email us at info@choiceofny.org for more information. We hope to see you there.
One topic per week on Wednesdays from 11am-12:30pm or 2pm – 3:30pm in our White Plains Wellness Center.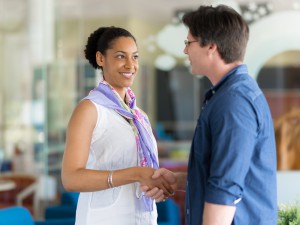 Here's a summary of what we cover:
Week One:  General Ticket to Work information & Goal Setting 101
Week Two:  Job Applications 101
Week Three: Resumes and Cover Letters
Week Four:  Interviewing 101
Week Five: Advanced Interviewing and Thank you letters
Week Six: Job Search using the Internet