Wellness Center
Our new Wellness Center is a facility that distinguishes us from most other mental health agencies. In an effort to create an environment for our clients in which they can truly thrive and grow, we're providing wellness programs and services that they often cannot find inside or outside the boundaries of the current mental health system.
According to Executive Director Guy Fessenden, "We want to give our clients opportunities they often are not presented with. Our wellness center will give them a place to come to feel better about themselves and work on not only their minds, but their bodies. We will have all sorts of mental health and wellness programs like yoga and meditation, and social workshops to address a variety of personal well-being issues."
Please consider supporting our mental health wellness programming. Many of the services we provide here are not covered by medicaid. Your recurring donation of just $10 a month can:
*Pay for clothes and dry cleaning for our career closet
*Transport one client per week to the Hearing Voices Network Groups
*Buy groceries for someone looking to lead a healthier lifestyle
*Buy a yoga mat for our fitness center
A Sampling of Current & Past Wellness Programs
Job Readiness Workshops and the Career Closet
Every Wednesday, we run a series of jobs readiness workshops, step one in our supported employment services program. Not only do we work with our clients to get jobs, but we help them set up interviews and go with them to support their efforts. We'll even provide them with interview-ready clothing from our Career Closet so they can "dress for success."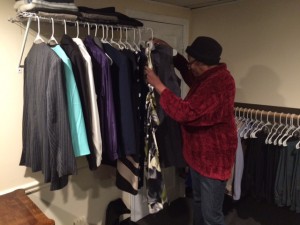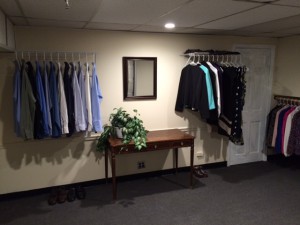 Hearing Voices Network
We have partnered with The Hearing Voices Network, a worldwide organization that works with those who have heard voices or who had had other such extreme or unusual experiences. Hearing Voices gives those struggling with these issues a supportive, compassionate and non-threatening environment to explore these phenomenon and process them in a healthy and productive way. CHOICE of NY has become a host for Hearing Voices Groups and promotes their efforts wherever possible.
Currently, we are running Hearing Voices Groups every Wednesday in our White Plains location but please call for updated schedules before attending.
What: Hearing Voices Groups in conjunction with Hearing Voices Network of the Lower Hudson Valley
When: Wednesdays from 12:30-2:30
Where: CHOICE of NY at 200 East Post Road, White Plains, NY
Call for Info: 914-576-0173
Chronic Disease Program
At CHOICE of NY, we recognize the impact that chronic physical illness can have on mental health. Debilitating pain or illness only complicate mental health issues, draining a person of energy and the wherewithal to build a meaningful and successful life course.
We offer periodic workshops to work with clients on strategies to deal with their chronic illnesses such as diabetes. Check in with us and monitor our blog and Facebook page for updates on current workshops.
Nutritional Counseling
Healthy food goes into being a healthy person. So we built a kitchen and we said, "we are going to teach people how to live and cook and eat well. We're going to work with Shoprite and their dietitian and we're going to walk around the store and we're going to learn how to shop and how to cook because that's an important ingredient to people being well."
Yoga and Fitness
Clients can take an assortment of yoga and fitness classes that make them feel better both physically and mentally. Give us a call or drop us an email for more information on what sessions are offered and when.