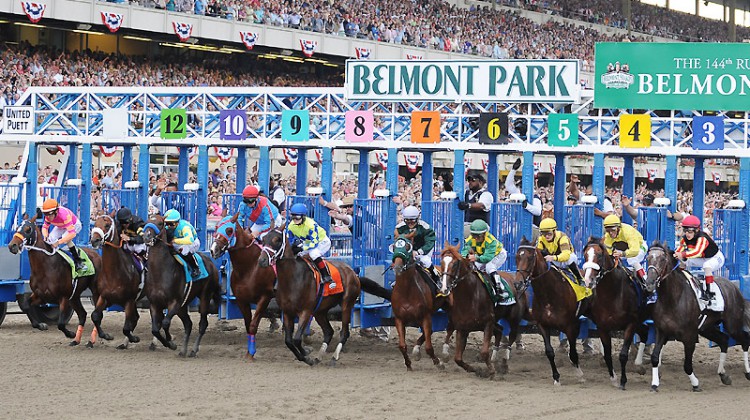 We are so grateful to our new friends at America's Best Racing and our always gracious friend Charles Fazzino. The two have collaborated to put together a once-in-a-lifetime package for us to auction on Charity Buzz.
You can bid now to win 2 tickets to the Belmont Stakes on Saturday, June 6, 2015 with access to the VIP hospitality venue sponsored by America's Best Racing where complementary food and drinks are included. You will also receive an autographed photo of Victor Espinoza and American Pharaoh and an official Charles Fazzino 3D limited edition fine art print from the 2007 Belmont Stakes.
This is even more special because this year's Belmont Stakes Crowd is being capped at 90,000 for the first time. Ticket for the race are likely to sell out. Treat yourself to a day filled with incredible horse racing, and entertainment by The Goo Goo Dolls, Broadway's Jersey Boys, and The USMA West Point Cadets. Then hang the Belmont Stakes art and the picture on your wall so that you can always remember the VIP experience!