Criminal Justice
We are proud to be at the forefront of the criminal justice reform movement, having recognized that there is a serious gap between the support services that inmates receive inside prison versus outside after they are released. We are working closely with corrections departments and police departments to bridge that gap, working with inmates inside and creating a continuity of care program that stays with them once they are released, with the goal of putting them on a path to becoming productive members of society. The goal? Reduce recidivism and convert prison time into rehabilitative time rather than purely a punitive measure of punishment.
Preventative Services
Our Preventative Services provide individuals with supports as alternatives to incarceration. We offer consultation to law enforcement in order to provide crisis intervention and a greater understanding of the nuances in handling those with mental health concerns. The goal is to prevent incarceration in the first place or if that is not possible, to work with inmates on probation to make sure they comply with terms and move forward to successful release.
Crisis Stabilization
Substance Abuse Support
Behavioral health Resources
Legal Support
Ensuring client attends all mandated appointments
Adheres to supervision conditions
Transitional Services
Transitional Services are supportive services provided to individuals as they enter and exit criminal justice institutions. We're bridging the gap between services that inmates receive inside and outside the prison. We're helping them to create meaningful links to family and other support services, and preparing them to find gainful employment.
Attend court appearances
Family support
Housing stabilization
Pre-release services
Support upon entry
Post Release Services
Post Release Services supports the individual as they reintegrates into their community. We provide continuity of care for those coming out of prison. Our supportive services give individuals the tools, resources, and day-to-day assistance they need to survive and thrive in their new communities.
Job-readiness/Education support
Reunifiication to family supports
Transportation from facility
Connects to Treatment
Crisis Intervention Training
Kimrita Hill, our HSBC Peer Specialist/Supervisor spearheads our Crisis Intervention Training. She conducts sessions with local police departments to train them on how they can better understand mental health issues and and the people they are often sent out to help. She discusses de-escalation techniques and brings a human perspective to police work.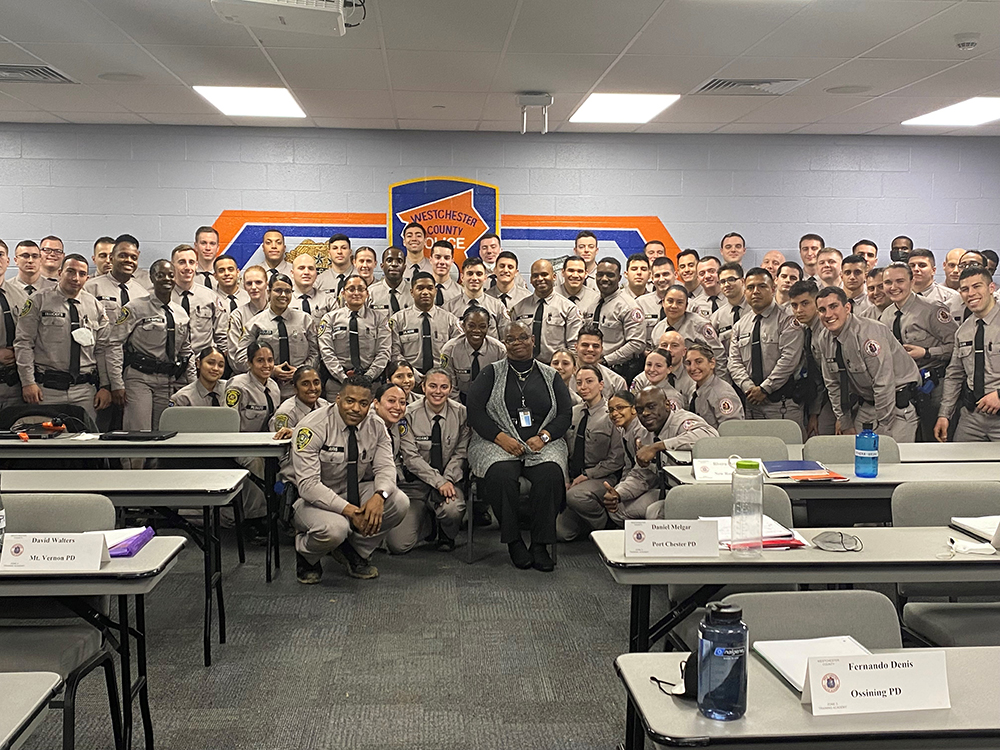 Pre-Trial Services
As Westchester County's Pre-Trial Services Provider CHOICE offers person centered case management while ensuring participants adhere to court mandates. Our goal is to promote positive defendant change through effective programs and services. Under Pretrial services the following programs are offered:
Pretrial Services – Our staff conduct Pre-arraignment interviews of bail eligible defendants and outreach to contacts to assist the Court in determining suitability for release and seamlessly provide the court, district attorney, and defense counsel with written results of the interview and outreach.
Monitored Release – We monitor at-liberty defendants through in-person meetings, telephone, and electronically with no cost to the defendants.
Bail Expediting – We conduct prompt interviews of newly arrested and incarcerated defendants aimed at expediting the posting of bail and providing courts with information about suitability of release, if appropriate.
To refer a defendant email us or call Sabrina Fata at 914-727-2061.