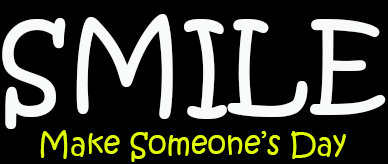 This story was submitted by one of our Board Members and we thought it very appropriate to share with you.
Good Will When You Least Expect It
This morning I stopped for gas on the way to work. It's a small station but always has the best prices. There are only 4 pumps, two on each side. The side I had to be on was full with cars and two more waiting. The other side was empty. So, I swung around and aimed towards the far pumps. A silver BMW slid in before me and stopped at the first pump. The driver got out of his car and went inside to pay just as I pulled up behind him. He COULD have pulled forward to the next pump to give me some room to pull up to a pump also. But he hadn't.
Not being the most patient person I know, I started tapping my fingers on the steering wheel, hoping that when the driver came out, he would at least be willing to move closer to the pump so I could pull around him and get to the one in front of him. He was obviously prepaying for his gas and therefore had to specify which pump he was going to use. I waited…and waited…and waited…my blood pressure slowly rising at the absurdity of it all. Why couldn't he just move over a little and give me some room!
The driver came out of the station, looked at me, smiled, got into his car, and pulled forward. He had seen me and prepaid at the pump in front so that I could pull into the pump in the back! Wow! I couldn't believe it. I jumped out of my car and said, "Thank you so much!" He smiled again and we both started filling our cars with gas. My heart swelled due to his kindness. He finished before me and was getting back in his car when I called over, "You know….you just made my day. I'm not used to this kind of consideration from folks around here." He broke into a wider grin, gave me the thumbs up, and then drove away.
I've been smiling ever since. The reality is that it truly is the little things that give us hope and happiness. Just that simple act of kindness reminded me that we do really care about each other as people in this world. And when someone is struggling, be it with a mental or physical health issue, or just the ordinary frustrations of the day, a smile can be such a powerful trigger to brightening someone's experience. For taking them momentarily out of their own troubles and lightening their load.
Pass It On
Lesson of the Day: Smile! It might warm someone's heart and will DEFINITELY warm yours!