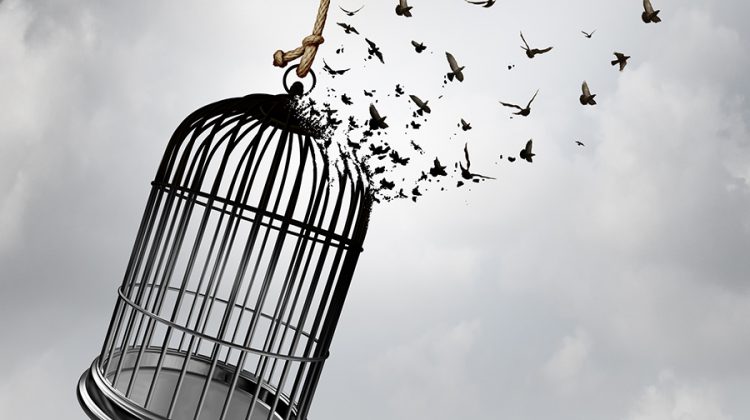 What is Core?
In 2017, Westchester County Jail received an award from the National Commission on Correctional Health Care for implementing a progressive mental health program known as CORE, or the Community Oriented Re-Entry Program. The jail partnered with the Department of Community Mental Health who contributed staff and also invited several community providers to join them in providing a unique and special service. CHOICE is proud to be an important cog in the wheel that drives CORE.
Why are we talking about it now? Because while most prison executives and news agencies are talking about the fact that jails have become the largest mental health facilities in the country, we want to recognize the fact that the Westchester County Department of Corrections (DOC) is actually doing something about it. We are grateful for the government leadership that has demonstrated an unprecedented level of both compassion and innovation, allowing us to engage with inmates inside their prisons and create programs that have real and lasting positive outcomes.
And while CORE received this award more than one year ago, it was still in its infancy. Its true potential is only starting to be recognized and it's time to applaud the officials who have supported it and start talking about how to spread the word about what is being accomplished.
Connection is at the CORE of it's Success
For the first time, there is a real bridge being built for inmates between life inside prison and life outside. Traditionally, inmates receive support and are offered participation in programs while they are inside prison. However, once an inmate is released, there is a complete disconnect. On the day of release, they are given a metro card and a wave goodbye. To grossly oversimplify the issue, those with mental illnesses who struggle to navigate their way in the world to begin with, come out of jail with nothing. They have nowhere to go. They have no support system. They have no benefits. What happens? They go back to whatever it was that got them into trouble in the first place… the only thing they know.
Enter the CORE program. We've been able to set up pods within the prison and work with groups of inmates 60-90 days BEFORE their release. We take a team-based approach to create an outcome-focused plan that gives inmates a solid foundation before they are released. Then, we pick them up on the day that they are released. We get their benefits turned back on. We take them to the grocery store for food. We get them into temporary shelter and set up doctor appointments and get them medications. We re-connect them with families and in short, provide the support to give them the very best chance at a successful reintegration into society.
But we could never do any of this without the recognition by the DOC of the importance of the part that prisons can play in the rehabilitation of its citizens… not just the punishment. The department leadership has shown a true belief in restorative justice and their actions in supporting our efforts are the proof. Our organizations have completely different missions and different roles, but the unprecedented level of cooperation and synchronization of skills has allowed us to create a program that takes real steps toward bettering a system that has been mired in futility for decades.
Changing the Statistics one Person at a Time
One statistic really tells the story 75% of state offenders will end up back in prison within 5 years. 50% of federal offenders will end up back in prison within 10 years. Isn't it time to do something about it? Isn't it time to recognize that what we're doing isn't working? Isn't it time to give people the opportunity to lift themselves up to safer, better, more productive lives? If we can do that, we all win. And we're betting on the CORE program being a great place to start.