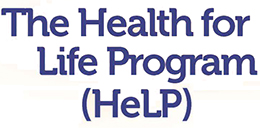 CHOICE of NY if proud to announce that, in association with Search for Change, it is offering a new workshop called "The Health for Life Program." HeLP, as it is otherwise known as, is a program though which clients can learn more about managing their chronic conditions. Chronic conditions such as diabetes and high-blood pressure not only affect life expectancy and cause long-term problems, but they also sap energy and require a great deal of knowledge and wherewithal to manage effectively on a day-to-day basis. Those struggling with chronic illnesses and issues see decreased quality of life and feel like they are "going it alone." This program is designed to lend guidance and a helping hand so that people don't feel so alone in the battle.
This program can empower participants to:
Better manage chronic health conditions
Communicate effectively with healthcare professionals and family
Realize healthcare savings by avoiding trips to doctors and hospitals
Enjoy an enhanced quality of life
The Health for Life Program is FREE and open to the public. Please Join Us!
If you'd like to attend:
Information Session: Thursday, March 3, 2016 at 4pm
Workshop Runs: Every Thursday from March 10-April 14 from 4pm to 6:30pm
Where: Choice of NY, Terry Smith Wellness Center (Basement Level), 200 E. Post Rd., White Plains, NY
Contact: Rudy Borges (914) 576-0173 x 207