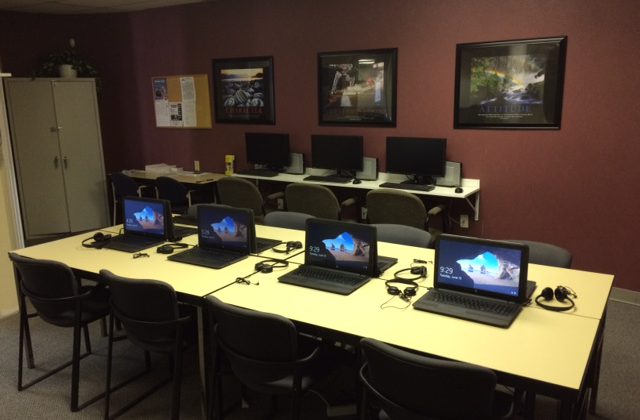 We are proud to announce our new, "World of Work" Training Sessions. This series of self-guided, interactive, reality-based programs are designed to teach our clients the skills they need to be employable in today's tech-driven work world. We're offering training in Typing, Windows 8.1, Word, Excel, Internet Explorer, and Outlook. Add these classes to our long-standing "Job Search Group" and "Job Readiness Group" and you have a complete arsenal in your search for your next great job!
World of Work Training Sessions Details
All of these classes take place in the First Floor Training Room in our White Plains headquarters at 200 E. Post Rd., White Plains, NY. There is limited space so make sure you call Rudy Borges to register at 914-576-0173 x207. "Getting and maintaining a job is one of the main steps toward recovery and to building a self-sustaining and rewarding life for oneself," said Borges. "We want to do everything we can to give our clients a leg up. There aren't many places you can go to get this type of training, and we provide it in a stimulating environment that promotes compassion, individual expression, and hope!"
Each class consists of proven, step-by-step lesson plans tailored for you. Go at your own pace and create your own path. Learn to navigate your computer and Windows 8.1. Improve your typing speed and accuracy. Use search engines and save information. Create spreadsheets and manipulate data. Write professional documents, save them, and learn how to send them anywhere. Make yourself indispensable. We can help! And you can do it!
Come Join Us. Sessions run throughout most of the week and usually begin at 10am or 11:30am. Below is a schedule for you to follow: