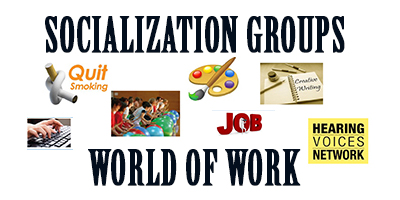 Our latest schedule of both Socialization and World of Work groups is underway for the new year. We hope you'll join us as we continue to add both the frequency and the diversity of our group activities.
Cardio Drumming
In Socialization Groups, we've added a cool, fun, hip new CARDIO DrumFIT Group. It's been a blast. Basically, Cardio DrumFit gets you moving with high-energy music as you use a stability ball and drumsticks. It's wonderful for both physical and mental fitness, and it's great fun. The workout uses a variety of choreography/dance exercises incorporating the use of the ball and drumming like a rock star!
Here's a video about DrumFIT if you're interested in learning more:
Socialization Groups Schedule
Here's a schedule of all of the Socialization Groups going on at CHOICE now: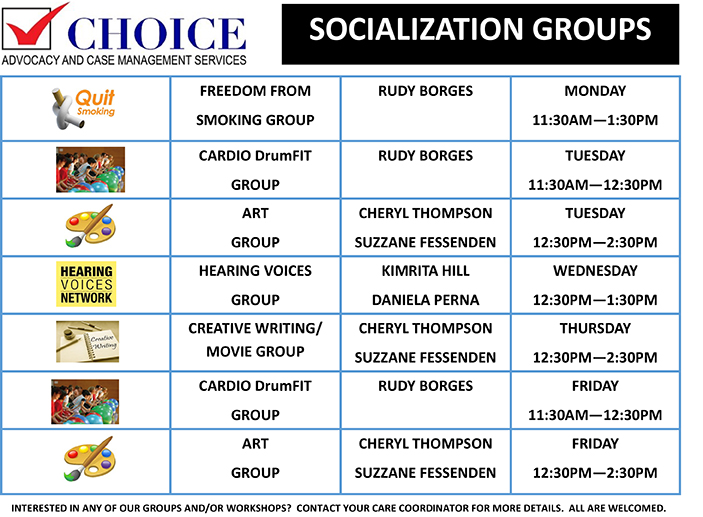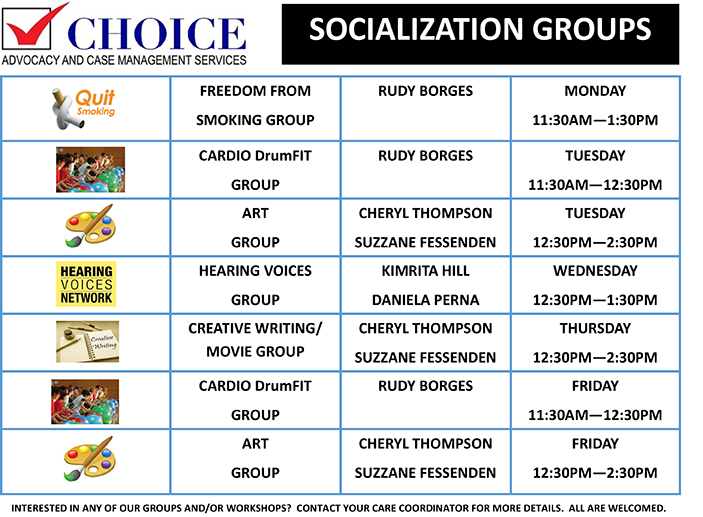 Learn Tech Skills
And if Tech Skills is what you're looking to build, we have just the group for you! We offer a series of self-guided, interactive, reality-based programs, designed to teach you the skills you need to be employable in today's tech-driven work world. Come join us and learn in a relaxed, non-threatening, independent environment. Here's the current schedule: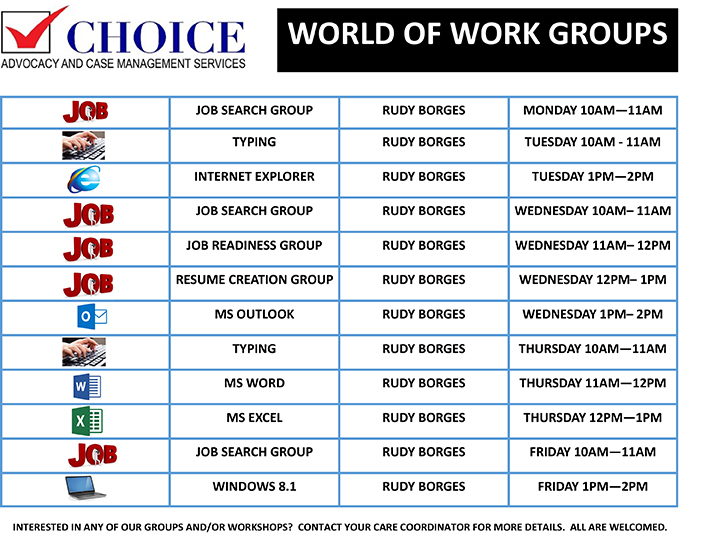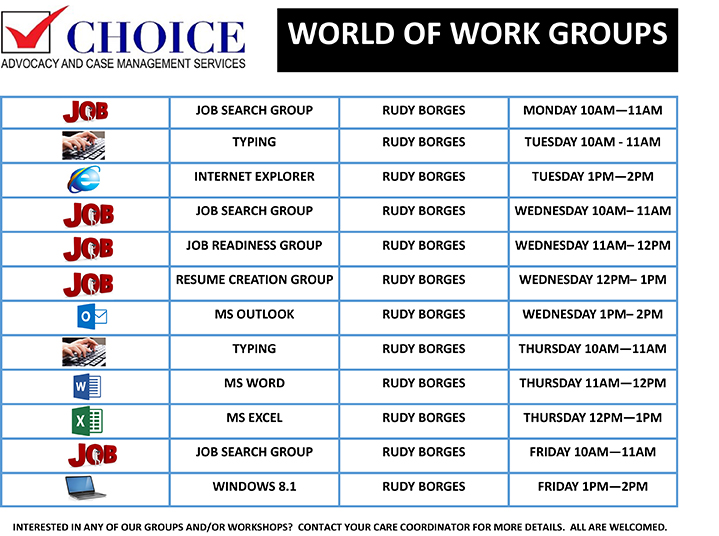 Get Moving & Learning
With so many groups to chose from, you can find the right class that fit your needs and gives you the opportunity to grow and learn. We look forward to seeing you!