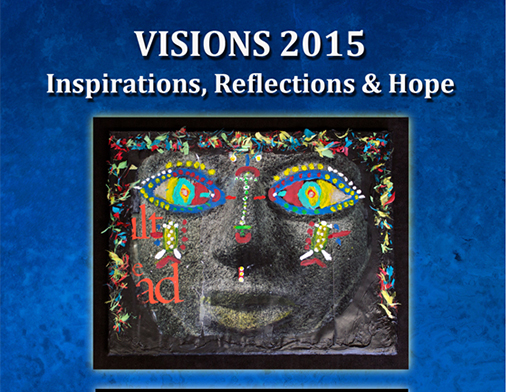 We are proud to announce that our Art Group has been invited to participate in the annual VISIONS 2015 art show held at ArtsWestchester from September 10th through September 17th. Visions 2015: Inspirations, Reflections, & Hope will feature more than 150 works of art created by more than 70 artists who are the recipients of mental heath services in Westchester County. The exhibition, which coincides with "Recovery Month" and "Wellness Week," will clearly demonstrate that recipients of mental health services have embraced the concept of hope and are willing to share their view of recovery.
Exhibition Details
Visions 2015: Inspirations, Reflections, & Hope is free and open to the public and will be held at ArtWestchester's Shenkman Gallery. The opening reception will be held on Thursday, September 10th from 5:30-7:00pm and the exhibit will run from Friday, September 11th – Thursday, September 17th from 12-5pm (Closed on Sunday and Monday). For more information, email us at choiceofny.org or call ArtsWestchester at 914-428-4200.
Fifty of the works, which will all be available for sale, will come from participants in the weekly Art Groups run by CHOICE of NY.  These groups have become a vital part of the services CHOICE provides, and a powerful tool for clients who are struggling to express themselves and understand their own emotional challenges. The artists' varied and diverse life experiences bring unique perspectives to their creative efforts and subject matter, with styles ranging from the realistic to the abstract.
Support Artists & See Our New Space
We will also be combining the opening reception on September 10th with the grand opening of our new and innovative White Plains Choice of NY location. While at the reception at Shenkman Gallery, you will be given the opportunity to hop in the CHOICE van for a short ride to tour our new facilities.
RSVP for either the reception or the grand opening tour are not required but would be greatly appreciated. Please email us at info@choiceofny.org. We hope to see you there!